Hi ya'll! I have adopted some pretty cute critters from the web. I want you all to see them, and maybe if you like some of them, you can adopt them too, from the link that I provided. I just love them... they are so cute!
---

I adopted these cute little kitties from Erica's World

---
This is my bagel, Mandy:


Ain't she cute?
---
And my little hedgehog! I think hedgehogs are one of the cutest animals on the planet! Her name is Baby Emmy, and she is only two weeks old.



---
And I love my little pony, Pheobe:


I love her... Horses are so beautiful!
---
This is my little heart Misty: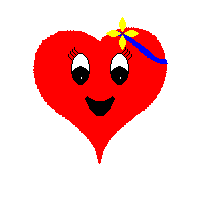 Isn't she peachy keen?
---
Well, these are all the critters I have for now, but I'm always on the look out for super cute ones, so more will be added all the time. Also, please don't take my special pets straight from my page. I provided links with all of them, and you might find a pet or friend you like even more at those sites. Everyone, have a good day!